Challah for Hunger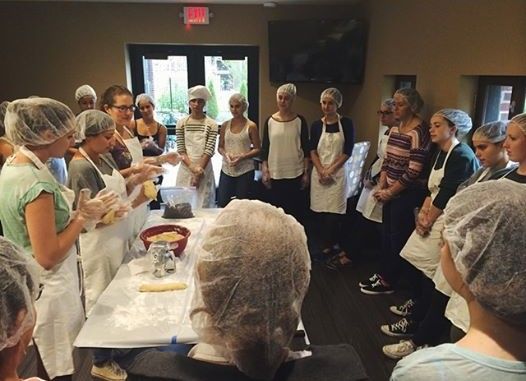 Nazun is an international organization that raises money and awareness for hunger through the production and sale of challah bread. For all our volunteers, and many of the customers, Nazun provides opportunities to be involved in a fun and dedicated community while addressing humanitarian problems, developing and practicing new skills, like baking and marketing, gain business and leadership experience, engage in the Jewish traditions of challah and tzedakah (justice), become involved in advocacy and other forms of activism, and more.

We support two organizations that help further Nazun's mission:
1. Swipe Out Hunger partners with students and campus administrations across its 90-chapter network to develop anti-hunger programs on campuses.
2. The Harvey Kornblum Jewish Food Pantry provides food, personal care items and community resource referrals to people of all faiths and backgrounds in the Greater St. Louis area. The Harvey Kornblum Jewish Food Pantry is run by Jewish Family & Children's Services.

For more information on Nazun check out:
Instagram: nazun_cfhwashu
Email: washu@challahforhunger.org
The International Nazun website: www.nazun.org