High Holidays 2021/5782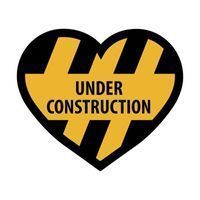 We are awaiting Covid guideline and restriction determinations from WashU and will finalize all Holiday plans once we are informed.  Please stay tuned!
---
HIGH HOLIDAY COOKBOOK
We are so excited to share WashU Hillel's tastiest high holiday tradition: the WashU Hillel High Holiday Community Cookbook! Check out this delicious collection of recipes, traditions and stories from current students and alumni, as well as members of the WashU Hillel staff and board of directors. We can't wait to hear about what you're making this holiday season!  Click here to download!

You're invited to celebrate the Jewish New Year in your own way!
Hillel will provide a carefully crafted Rosh Hashanah care package with sweet apples, honey, and other delicious goodies to help you create new memories and elevate your High Holiday experience as you begin your year at WashU!
Care packages can be picked up on Monday, September 6, from 11am-1pm at either the S40 Clock Tower or from Hillel. Sign up here!
---
ROSH HASHANAH
Erev Rosh Hashanah Dinner & Services | Monday, September 6

Rosh Hashanah | Tuesday, September 7
Yoga & Meditation
Apple & Honey Popup
Crafting
Cider Tasting
Rosh Hashanah Day 2 | Wednesday, September 8
Challah baking
Tashlich nature walk

YOM KIPPUR
Erev Yom Kippur | Tuesday, September 15
Pre-fast Dinner
Kol Nidrei Services
Yom Kippur | Wednesday, September
Yoga & Meditation
Reverse Tashlich
Break Fast Meal