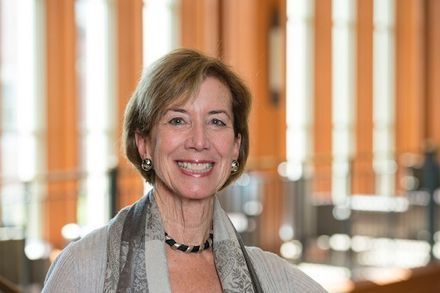 Letting Go & Staying Connected During the College Years & COVID

The college years are a time of significant growth, exploration, and complex emotions for any student— a global pandemic and an uncertain social and political climate certainly intensify the university experience. In this WashU Hillel program, Karen Levin Coburn, one of the country's leading experts on the college experience, co-author of the acclaimed book, Letting Go: A Parent's Guide to Understanding the College Years, and former Senior Consultant in Residence at Washington University, shared how parents can best support their students at this unique moment.
A Q&A discussion followed featuring Karen, as well as Tom Brounk, Director of Mental Health Services at WashU's Habif Health & Wellness Center, and Jenny Hoffman, M.A., a Licensed Clinical Social Worker in St. Louis. In addition to our experts, WashU Hillel CEO, Jackie Levey, and Silk Foundation Campus Rabbi Jordan Gerson answered questions along with the Rev. Callista Isabelle, Director of Religious, Spiritual & Ethical Life at Washington University.
To view a recording of the program, click here. Access passcode: bI2ZK+!&