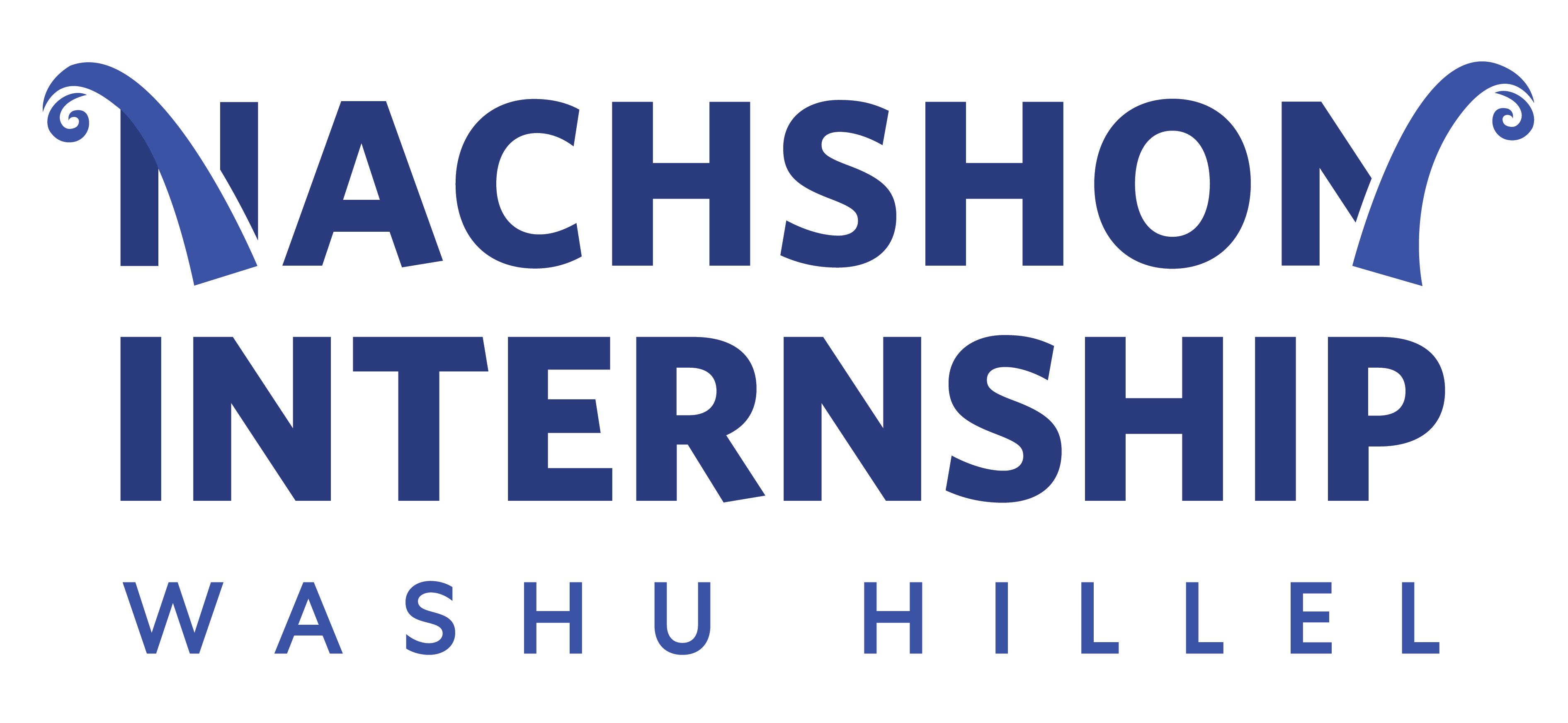 "If you will it, it is no dream." -Theodor Herzl
When is the last time you jumped in with both feet for something you believed in? Have you ever wished to see something new or improved in the WashU Jewish community but didn't know how to make it happen? The Nachshon Internship will help you create Jewish programs and community on campus, help you connect to your roots in ways most meaningful to you.
In the Exodus story, Moses led the Jewish people out of slavery while being chased by the Egyptian Army until their path was blocked by the Red Sea. With Moses at the shoreline, and the Jewish people angry, afraid, and confused, Nachshon ben Aminadav jumped right into the sea with full conviction. As tradition holds, the moment the water reached his head, the sea split, allowing the Jewish people to cross safely to dry land. It took this first leap of faith to create a massive change for his community. Nachshon recognized a need and took it upon himself to create the opportunity he saw was needed.
WashU Hillel is looking for students who embody Nachshon's spirit, who wish to dive into creating their vision of Jewish life on campus. As a Nachshon Intern, you will apply with a vision of a community or initiative you wish to create, have 1on1 conversations with a few of your event participants, and receive support from Hillel and your fellow Interns to turn that vision into a reality. If you don't have an idea for a program but are interested in being an intern, apply anyway and we can help you out! 
The Nachshon Internship is a paid internship with tremendous flexibility - you can participate for one year, or for four! Stay on as long as you'd like, or take a break and join us again in the future.
Past Intern Projects:
Meditation Discussion Group pairing Jewish & secular mindfulness texts and techniques

Feminist Jewish Rosh Chodesh group, a monthly discussion incorporating interesting TED talks, coloring, and feminist theory along with Jewish values

Discussion group for women involved in sorority life around important topics through a Jewish lens such as body image, consent, fraternity/sorority power dynamics

Engaging Jewish youth group alumni in youth-group style programs

Creating programs for Jewish students in a capella groups, like Shabbat dinners, Hanukkah parties, and

Jewish-inspired singing arrangements

!

Fun, relevant Jewish events for a fraternity or sorority

Programs on Judaism & creative self expression, for Jewish students in the Sam Fox school

"No Small Talk" meals around various political and social issues through a Jewish lens
Application Timeline
The application is open! 
Interviews and acceptances will be conducted on a rolling basis.  Interns will be notified by January 20, 2020.
Nachshon Intern Responsibilities for the Spring 2020 Semester:
Learn: Pick a 10-week Jewish learning class (our Jewish Learning Fellowship (JLF), taught by Hillel staff to further your Jewish knowledge. Class times will be based on your schedule and availability!

Time commitment: About 1 hour a week for 10 weeks, and a JLF Shabbat dinner

Collaborate: 

Meet once a month with your Nachshon Internship advisor (Hillel's Assistant Director) to check in and receive program support, and meet with the full Nachshon Internship cohort over a delicious dinner once or twice a semester. 

Time commitment: About 1 hour every month

Program: Plan three meaningful programs, and one signature program (Shabbat Around WashU in the fall, and Do Your Own Seder in the spring) to connect your community to each other and their Judaism, whatever that means to you! *Note: This is a flexible requirement that can be reconfigured based on Interns' focus.

Time commitment: Assuming you use 4 hours to plan each event, that breaks down to about 0-1 hour a week event planning

Connect:

Take 5 students participating in your programs to coffee (on Hillel) to learn more about their experiences.

Total Time Commitment:

1-3 hours a week, plus time for 2 different coffee conversations per week throughout the semester. 

Stipend:

$400 per semester, as well as a budget for all events and coffee conversations.