Hillel Leadership Council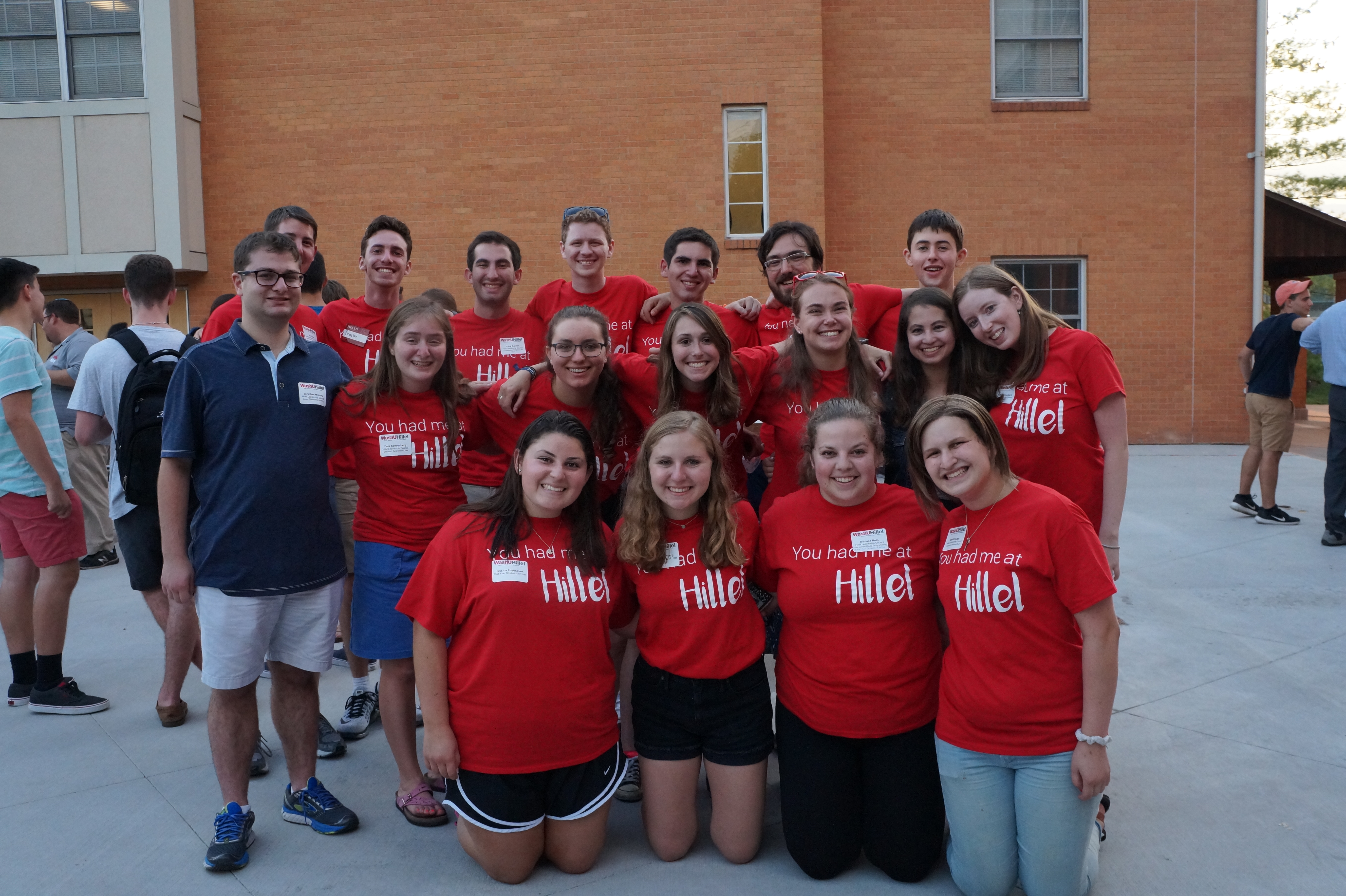 Hillel Leadership Council, also known as HLC, is the student programming arm of WashU Hillel. Their goal is to create community for students, by students.  HLC is a Student Union (SU) recognized group. HLC works with the Hillel staff to provide social, educational, community service, religious, and cultural programs to students interested in WashU Jewish life. They work to give all students the opportunity to make lasting connections with peers, engage in leadership opportunities, and to further develop their Jewish identities.
EXECUTIVE BOARD
President: Micah Goldson
Administrative Operations Co-VPs: Hannah Shanes and Rebecca Greenstein
Religious Life Co-VPs: Kayla Steinberg and Coby Drexler
Social Life Co-VPs: Zach Berman and Daniella Roth
Social Justice VP: Dora Schoenberg
Treasury VP: Sam Wapnick
FYSH Co-Chairs: Rebecca Daniel and Nathalie Austin

GENERAL BOARD
Religious Life Cohort: Conservative Life Chair - Jacob Gross, Orthodox Life - Tani Kay,  Reform Life - Scott Massey, Shabbat Chair - Daryn Adler
Social Justice Cohort: Community Service Chair - Arielle Smith, Interfaith / Intrafaith Chair- Layna Paraboschi, Inclusion - Maddie Lapp, Education and Holocaust Awareness Chair - Ilana Hoffer
Social Cohort: Gabriella Cooperman and Preston Tasoff
 
The Executive Board is responsible for overseeing programs planned by their general board cohort, developing and implementing policies, goals and missions for Hillel, training, directing, and advising the General Board, and keeping records relevant to their positions. Weekly average time commitment is 5 hours.
Executive Board Responsibilities:
​Be the student faces of WashU Hillel and HLC on campus
Meet every other week with Executive Board
Meet once a month with general board cohort (co-chairs that they supervise), and with individual chairs/co-chairs as necessary
Attend all HLC events and Shabbat dinners. Absences are at the discretion of the president and advisor
Attend Monthly General Body Meetings
Attend important Hillel events during orientation, holidays, etc.
General Board positions are chairs or co-chairs of a particular interest area. The chairs create programs, are each supervised by an Executive Board Member, and are encouraged to form their own committees and to reach out to the greater Hillel and WashU communities for assistance in both logistics and project brainstorming.  Time commitment can range from 2 to 4 hours a week depending on the position and time of year.
General Board Responsibilities:
Meet once a month with executive board member and general board cohort
Attend HLC events and Shabbat dinners
Attend monthly General Body Meetings
Be the student faces of WashU Hillel and HLC on campus
Create programs
Spots are always left on General Board for incoming students. Click here to apply for open General Board positions!