Challah for Hunger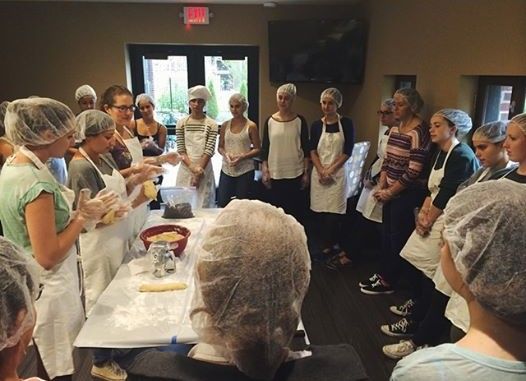 Challah for Hunger is a national effort that raises awareness of, and money for, hunger and disaster relief through the production and sale of challah bread. WashU students gather weekly to bake at Hillel and sell challah on campus to benefit both our local Harvey Kornblum Jewish Food Pantry, and MAZON: A Jewish Response to Hunger.  To find out how to get involved, contact washu@challahforhunger.org.
Connect with WashU Challah for Hunger on Facebook.
Parents!  Sign your child up for a Challah Care Package and show them you're thinking of them on Shabbat!
Sign up once, and we do the rest for the semester!
What: 6 plain personal homemade challahs for your student
When: 6 Fridays throughout the Semester
Cost: $36 donation to Mazon and a local Jewish Food Pantry
How it works: Student will a receive reminder email to pick up their fresh challah
at the DUC on certain Fridays at lunchtime. Exact dates to be announced.  Sign up once, and we do the rest!
Sign your student up here!