Passover 2022 / 5782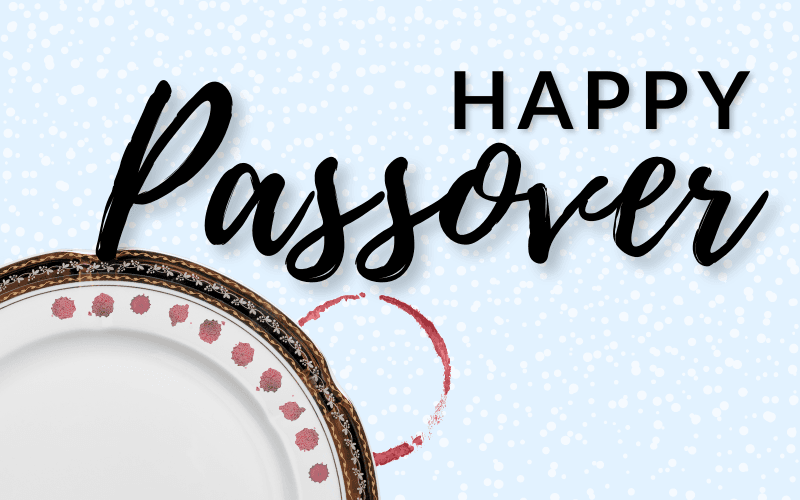 Celebrate Passover your way with a variety of options from Hillel!
First Night Seder
Friday, April 15 | 7pm | Hillel
Are you looking for a meaningful Passover experience with your WashU Hillel community? Hillel's Seder, hosted in our beautiful backyard, is free and perfect for you! 
Seder Menu: Crudités, matzo ball soup, chicken in red wine sauce, rosemary roasted potatoes, mixed vegetables, and assorted desserts.
RSVP here by Wednesday, April 13. Seating is limited!
________________________
Do Your Own Seder
Create your own Seder traditions with friends, suitemates, your club or group, or your fraternity or sorority with Hillel's Do Your Own Seder offering!  We provide matzah, filled Seder plates, haggadot of your choosing, grape juice, paper goods and utensils, along with your choice of a Kohn's catered Passover meal or an $8 per person subsidy to make your own meal!
Sign up here to host First Night, Second Night, or both nights.  Instructions for pickup and requirements to receive your meal/subsidy can be found on the sign up form, and will be emailed to you after sign up.
DYO Seder signups close Sunday, April 10 at 11:59pm.
________________________
Passover Meals for Students
Monday, April 18 - Friday, April 22 | Lunch 11:30am-1:30pm | Dinner 6-8pm | Dine In or Carry Out 

How many times can one eat matzah pizza?  Join us for delicious Kosher for Passover lunches and dinners at Hillel throughout the week! All meals are free for students.  Class schedule won't allow you to dine at Hillel? Prefer to dine privately? Reserve your lunch in advance and pickup at Hillel!

Deadline for meals Monday April 18 - Wednesday April 20 is Wednesday, April 13.  Deadline for meals Thursday April 21 - Friday April 22 is Tuesday, April 19.  Scroll down for menus.  To RSVP, click here!
*Passover meals are also available through WashU Dining Services throughout the week.
________________________
Passover Meals for Community Members
Lunches Daily | Monday, April 18 - Friday, April 22 | Carry out 11:30am-12pm | Dine in 11:30am-1:30pm
Dinners Monday - Wednesday, April 18-20 | Carry out 5-6m | Dine in 6-8pm

Take the stress out of Passover meal planning! Pick-up a delicious lunch to eat at your desk or a hearty dinner to heat up for your family to enjoy.  All Kosher for Passover meals are catered by Kohn's with convenient curbside pick-up. Cost is $15 per lunch, $18 per dinner
Deadline for ALL meals April 18 - April 22 is Wednesday, April 13.  
________________________

LUNCH MENUS
Monday 4/18 - grilled chicken sandwiches, potato salad, chips, cole slaw (Veg - tuna salad w/ savory quinoa)
Tuesday 4/19 - burgers, french fries, salad (Veg - portobello burgers)
Wednesday 4/20 - BBQ beef or chicken, mashed potatoes, broccoli (Veg - quinoa moussaka)
Thursday 4/21 - Chinese chicken, stir fried veggies, quinoa fried 'rice,' (Veg - stir fried veggies, quinoa fried 'rice')
Friday 4/22 - Salmon w/ dill sauce, warm quinoa salad, strawberry salad (Veg - matzah lasagna)

DINNER MENUS
Monday 4/18 - Chinese chicken, stir fried veggies, quinoa fried 'rice,' (Veg - stir fried veggies, quinoa fried 'rice')
Tuesday 4/19 - BBQ grilled chicken (on the bone), German potato salad, cold roasted veggies (Veg - quinoa stuffed peppers)
Wednesday 4/20 - Salmon w/ dill sauce, roasted baby potatoes, bok choy (Veg - matzah lasagna)
Thursday 4/21 - Matzah Madness (students only)
Friday 4/22 - Brisket, matzah ball soup, roasted potatoes, roasted zucchini (Veg - quinoa stuffed portobellos)