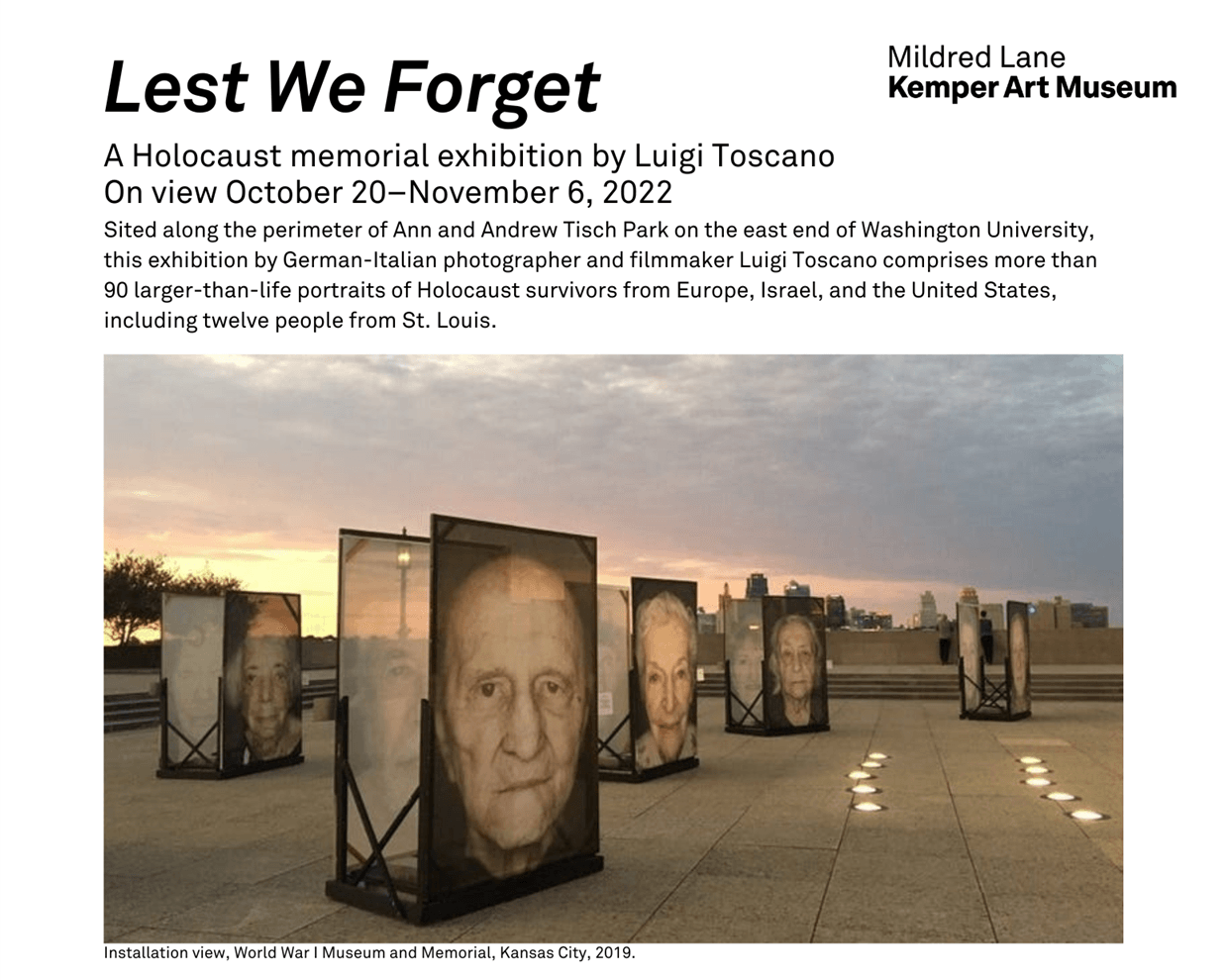 ---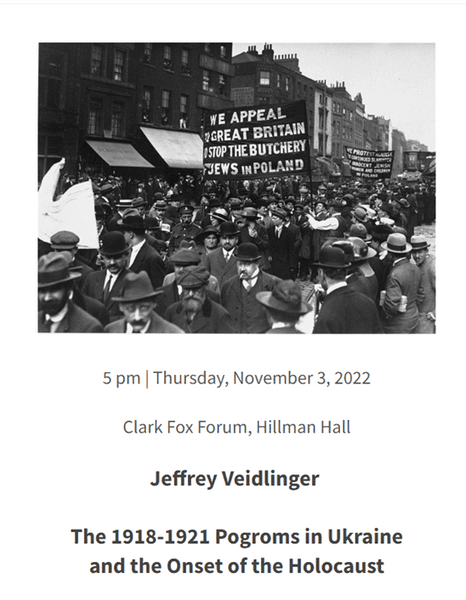 Drawing upon long-neglected archival materials, including thousands of newly discovered witness testimonies, trial records, and official orders, acclaimed historian Jeffrey Veidlinger shows for the first time how this wave of genocidal violence created the conditions for the Holocaust. Through stories of survivors, perpetrators, aid workers, and governmental officials, he explains how so many different groups of people came to the same conclusion: that killing Jews was an acceptable response to their various problems.
The event is free and open to all, but we ask that you please RSVP here.
The 2022 Holocaust Memorial Lecture is co-sponsored by the Silk Foundation St. Louis, MO.
---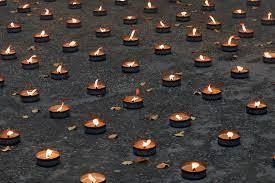 Kristallnacht Commemoration | Thursday, Nov 3 | 7:30pm | Tisch Park Fountains (next to Sumers Welcome Center)
Join WashU Hillel and internationally acclaimed photographer and filmmaker, Luigi Toscano, for a moving and impactful Kristallnacht commemoration (remembering the Night of Broken Glass on November 9–10, 1938, that ushered in the start of the Holocaust). We will meet in Tisch Park at the site of the powerful Lest We Forget exhibit for a short program and hear from Toscano about the portraits of Holocaust survivors from all over the world as we recall the dangers of unchecked antisemitism. 
RSVP here.