To view the recording of this event, click here, passcode k9hL7nN=
This event aims to jumpstart the creation of a community of students, both Jewish and non-Jewish, who are passionate about building relationships across cultural lines, fighting anti-Semitism, and discovering new allies in the fight against hate. No prior knowledge is needed to leave with a working definition of anti-Semitism, how to identify it, and how to address it, in addition to how anti-Semitism interacts with other types of oppression and hate. We will address topics such as anti-Semitism on social media and in the classroom, the intersections of anti-Semitism and anti-Zionism, and the role that white supremacy plays in anti-Semitism.
Program underwritten by WashU Hillel's Harry and Mary Neuman Endowment Fund and The George Roffman Memorial Fund.

The expert panelists include: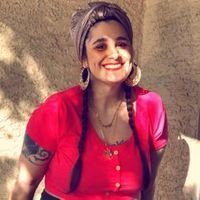 Yasmine Esther (she/her)
Yasmine doesn't consider herself an activist but more an intellectual Influencer as someone else put it. She shares her family's experiences and history. Yasmine comes from Mizrahi-Bukharan-Ashkenazi biological parents, but was raised in a Black and Jewish home. Her Instagram work focuses on decolonizing Jewish identity, Mizrahi history & representation and combating anti blackness in the community. Yasmine is also raising Black and Jewish children, & her main goal is to make the Jewish community safer for children like her own. 
---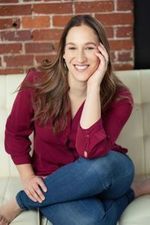 Dr. Rachel Fish (she/her)
Dr. Rachel Fish is founding Executive Director of the Foundation to Combat Antisemitism. The foundation focuses on positively impacting attitudes of young people around the world, leveraging social media to deliver educational campaigns and spur action by people of all backgrounds. Fish was most recently Senior Advisor and Resident Scholar of Jewish/Israel Philanthropy at the Paul E. Singer Foundation in New York City. She worked closely with grantees to support them and provided framing around their educational content and programming. She also aided in developing strategy for the Foundation's Jewish/Israel philanthropy. Fish was also the Executive Director of the Schusterman Center for Israel Studies at Brandeis University where she helped train the next generation of academics in the field of Israel Studies. She completed her doctoral degree in the Near Eastern and Judaic Studies department at Brandeis University. Fish has taught at Brandeis University, Harvard University, UMASS Amherst and in adult Jewish education programs. In 2015 Fish held the Rohr Visiting Professorship at Harvard University, where she lectured on modern Israel and received the Derek Bok Certificate of Teaching Excellence. She is co-editor, with Ilan Troen, of the book Essential Israel: Essays for the Twenty-First Century.
---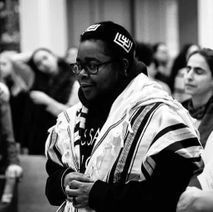 Dr. Koach Baruch Frazier (they/he)
Koach Baruch (KB) Frazier is a transformer, heartbeat of movements, healer, musician and cofounder of the Tzedek Lab, a network of practitioners working at the intersection of dismantling racism, antisemitism and white supremacy. A collaborative leader, rooted in tradition, curiosity and love, Koach strives to dismantle racism, actualize liberation and transform lives both sonically and spiritually. Koach lives with their wife, LaJuana in Philadelphia where he is a student at the Reconstructionist Rabbinical College.
---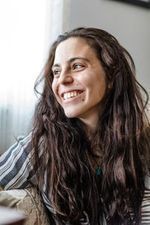 Debbie Lechtman (she/her)
Debbie Lechtman (she/her) is a Jewish Israeli and Latina artist, writer, and educator based out of Los Angeles. Her brand, Roots Metals, is part-small business and part classroom. Besides her art, Debbie uses her platform to educate on topics such as Jewish history, antisemitism, and mental health. 
---
Please check back shortly for a recording of the event!