Bear Beginnings & FYSH FreshFest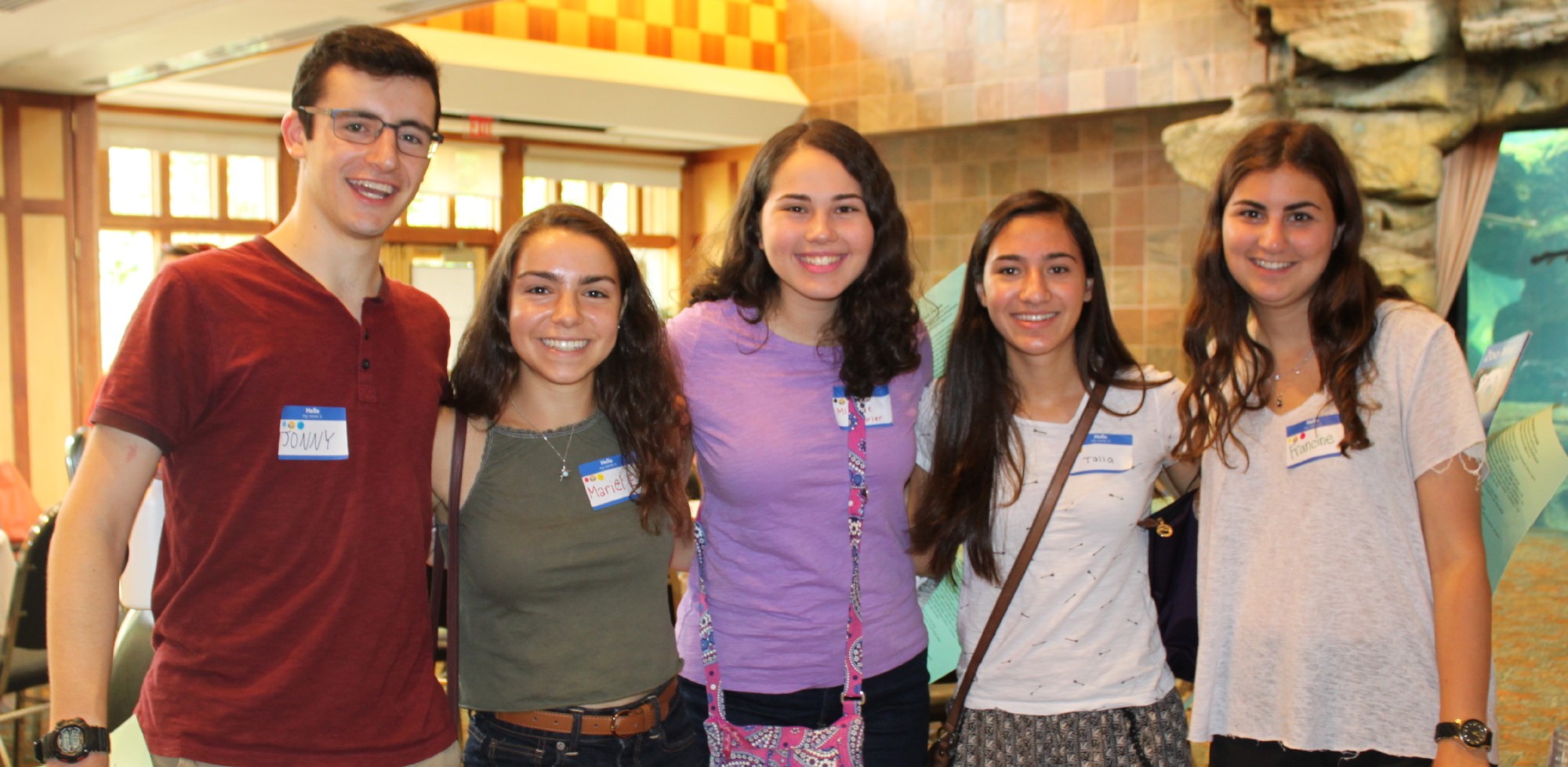 ---
BEAR BEGINNINGS 2018
MOVE-IN DAY
Thursday, August 13 | 8:30am-4pm | South 40 Clocktower
Visit WashU Hillel's booth at move-in day tabling by the South 40 Clocktower to meet staff and students, grab some free swag, and learn more about Jewish life on campus! 
BEAR BEGINNINGS SHABBAT SERVICES & DINNER
Friday, August 24 | Services at 5pm, Dinner at 5:30-7:15pm | Hillel Building, 6300 Forsyth Blvd.
Celebrate your first college Shabbat with a festive, kosher Hillel dinner! Free for first years, $12 for family members. No reservations required, but avoid the lines by pre-registering here.
SHABBAT MORNING SERVICE
Saturday, August 25 | 10am | Hillel Building, 6300 Forsyth Blvd.
Join us for a light breakfast and a lively student-led conservative/traditional egalitarian Shabbat morning service.
SHABBAT SHA-BRUNCH
Saturday, August 25 | 11:30am-1:30pm | Location TBA soon
Enjoy bagels, schmear, lots of lox, and more at our lavish Hillel Shabbat Sha-Brunch! Meet fellow first years, schmooze with Hillel staff and students, and learn more about Jewish life on campus. Families and friends are welcome!
---
FIRST WEEK OF CLASS EVENTS
JEWBQ
Monday, August 27 | 5PM - 7PM | Lien-Gregg Porch on the South 40
Join Hillel Leadership Council and Chabad Student Association for a kosher BBQ on the Lien-Gregg Porch to kick off the year with Jewish students on campus.
HLC ICE CREAM SOCIAL
Thursday, August 30 | 5:30PM - 6:30PM | Location TBA soon
A great time for first years and returning students to connect and enjoy St. Louis' famous Ted Drewes Frozen Custard after the first few days of class! Come early to this popular event to make sure you snag your favorite flavor - we run out fast! Sponsored by Hillel Leadership Council.
WELCOME BACK SHABBAT DINNER
Friday, August 31 | Services at 5:45PM, Dinner at 7PM | Hillel Building
Unwind after the first week of classes with Hillel's annual Welcome Back Shabbat Dinner! Schmooze with other first years and meet returning students over a delicious classic Shabbat meal. Info about services will be posted soon!
---
Info about First Year Students of Hillel's FreshFest coming soon!